CCW is not simply a research centre, but seeks to exchange knowledge, emit the findings of its research, and, at the same time, collect and analyse developments in the field.
In addition to public events, CCW provides bespoke support to individuals and organisations in government and the armed forces, both in the United Kingdom and internationally. Programme staff and associates are able to offer advisory services or to convene events in Oxford drawing on an international network of experts. CCW has hosted the Chief of the Defence Staff's triannual UK Strategy Forum since 2014.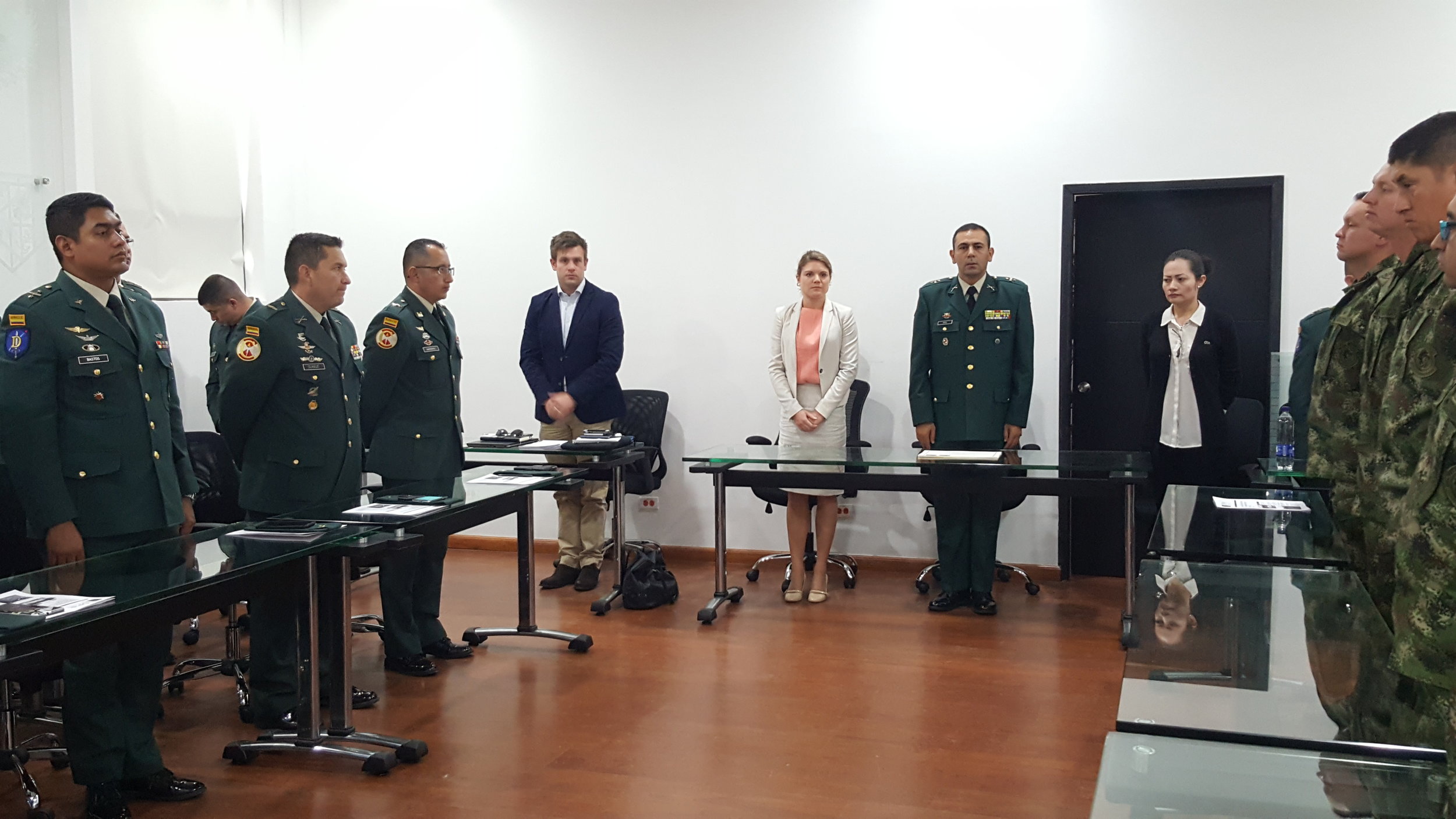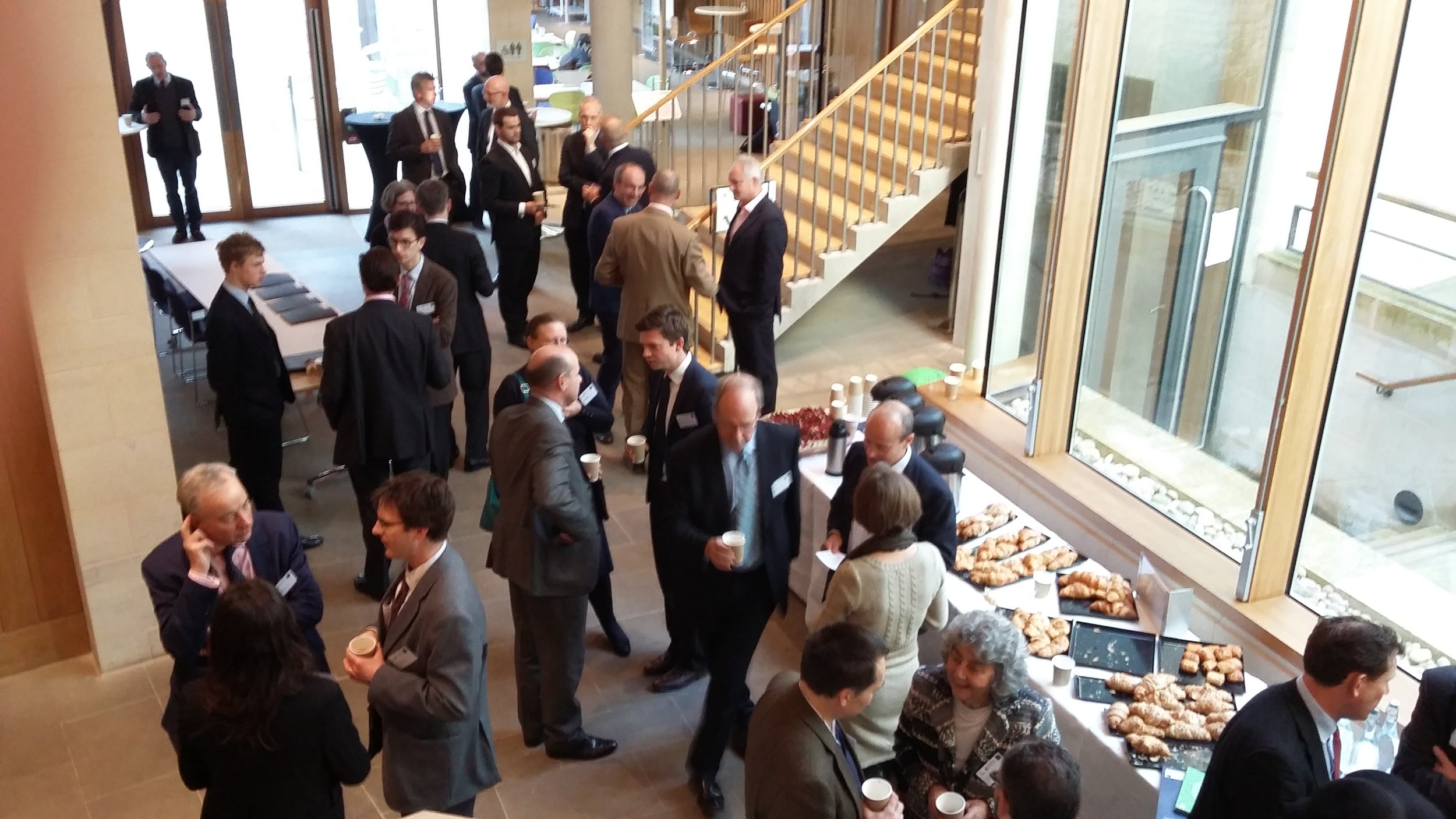 Our advisory work has taken the form of study days, lectures, and training in Oxford and beyond, including the United States, Qatar, the Netherlands, Greece, Germany, Norway. Our advisory services are in keeping with the Centre'smandate to make research relevant and to inform those charged with making decisions or executing change.
The CCW Director has personally been called upon to act as a specialist advisor on security, defence and future developments to the:
UK Ministry of Defence
The Foreign and Commonwealth Office
British and American armed forces
US Department of Defense and State Department
Turkish Army
Greek Navy
NATO Headquarters
In 2016, the government of Colombia requested that we to assist in the transformation of their army brought about by the peace process between the government and the FARC:
This led to a significant contribution to the process of negotiation and military transformation by CCW and its advisors, led by the Director of Studies, Dr Annette Idler.
In addition, they convened three educational courses for senior military personnel of the Colombian Army.
Bespoke CCW events include lectures and study days, advice, committee support and connections to subject specialists.
CCW's collaborations have taken the form of both long-term relationships and one-off events.
Although our staff are able to travel to clients, most of our events are hosted in Oxford. The University is replete with conference and seminar facilities, while the city's location, with easy access to central London and the airports as well as excellent links to both the North and the West make it a popular venue. Delegates have often spoken about the inspirational surroundings and of feeling refreshed and energised to be away from the office.
Many of our events take place in Pembroke College, the Centre's home college. The original seventeenth and eighteenth century quads have been supplemented by the elegant Rokos Quad which comprises state-of-the-art conference facilities, finished to the highest standard and with full disabled access. As a result, Pembroke is able to offer meeting spaces varying from the high-spec Auditorium with seating for 170 to traditional, wood-panelled boardrooms.
In 2014, as part of a competitive tender process, the CCW Programme successfully bid for the opportunity to convene the triannual meetings of the Chief of the Defence Staff's UK Strategy Forum. CCW continued to act as the host for the UK Strategy Forum until March 2017.
Misuse and Abuse of Strategy in Government
10 October 2014 at Pembroke College, Oxford
Keynote Speaker: Herman Narula (CEO of Improbable)
Making the Most of our People
12 March 2015 in HMS President in London
Dr Eamonn Molloy (Fellow in Management Studies, University of Oxford)
Making Deterrence work in the 21st Century
15 July 2015 in Merton College, Oxford
Dr Scilla Elworthy (Nobel Peace Prize nominee; Founder, Oxford Research Group)
UK Defence: International by Design
Tuesday 2 February 2016 at Pembroke College, Oxford
Keynote speaker: Professor Janne Matlary (Professor of International Politics, University of Oslo; former State Secretary, Norwegian Ministry of Foreign Affairs)
Developing Skills for the Next Generation
Wednesday 15 June 2016 at the Royal College of Defence Studies
Keynote speaker: Professor Peter Grindrod (Professor of Mathematics, University of Oxford; former member of the Engineering and Physical Sciences Research Council)
Global Inequality and Insecurity – Strategic Considerations for the United Kingdom
1 December 2016 in Pembroke College, Oxford
Keynote speaker: Frances Stewart, Professor Emeritus in Development Economics, University of Oxford
Understanding Russia
15 March 2018 in Pembroke College, Oxford
Keynote speaker: Dr Andrew Monaghan, CCW and Chatham House